Displays at this Location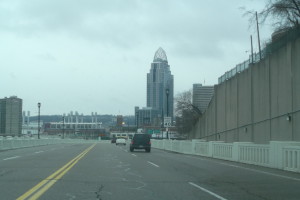 Available Billboards in Cincinnati OH
Wall Signs – Close proximity to the riverfront and I-471 Big Mack bridge traffic provides a rare outdoor advertising opportunity to reach Northern Kentucky motorists.
Multi-million dollar view from Mt. Adams, one of Cincinnati's most affluent neighborhoods.
Outdoor advertisement is directly in front of Procter & Gamble's World Headquarters and visible from three major arteries into and around the downtown business district.
In the evenings and weekends, your message will be viewed by Reds and Bengals event traffic just south of the downtown Horseshoe Casino.
Own a piece of the Cincinnati Skyline!